2024 Readers' Choice Awards
Did you know that when you sign up to host the Monarch, Bluestem, or Lincoln Awards at your school, that you get the right to share your students' votes to help decide the winner?

Did you know that you ALSO get access to great resources! This includes a book talk presentation, curriculum guides, bookmarks, images, ballots, and more.
Click here to register.
A special thank you to the volunteers who helped create these wonderful resources.
2023 ANNUAL CONFERENCE
Join us for our 2023 AISLE Conference, Sunday-Tuesday, October 1-3, 2023, at the iHotel and Conference Center in Champaign, IL.
This year the theme is Strength in Partnerships, where we will focus on one of the most important aspects of school librarianship: the partnerships we forge with students, teachers, administrators, public libraries and our wider communities.
Thank you for being members or followers of the Association of Illinois School Library Educators. School Librarians have one of the most versatile teaching roles in your school district. One of their many responsibilities is being an advocate for school libraries, and they cannot do this important work alone. Unfortunately, during the 2021-22 school year Illinois School Librarians reported book challenges, budget cuts, and position removals across our state. We cannot stand by in silence and let this trend continue!
The time is NOW to advocate for every child to have access to a library in their school. The time is NOW to advocate for a certified school librarian in every school library. Your colleagues need you. We need your voice. Make 2022-23 the year we come together as one organization to promote the importance of a certified school librarian to the stakeholders in each of our communities. We need our stakeholders to understand the necessity of a school librarian in EVERY Illinois school.
2022 AISLE Award Winners
It is our pleasure to announce the 2022 AISLE Award winners who will be honored at the Awards Banquet and Ceremony during this years Annual Conference. Please join us in offering our congratulations to:
Mary Jo Matousek
Retired
Presented with the AISLE Past-President Pin to recognize her leadership and service to the organization during her tenure as President.
AISLE appreciates the work that the Nomination and Election committee, led by Colleen Malone, did to present our membership with a slate of such high caliber candidates.
---
Scholarships
Awarded annually, AISLE scholarships are specifically designed to support those who are taking school library coursework leading to Illinois licensure. Please review the individual scholarship pages for specific terms, criteria, and eligibility requirements. Scholarship applications are accepted between November 15 and February 1.
---
Grants
AISLE grants support current Illinois school librarians, those working to become school librarians, or Illinois school library programs. Please review the individual grant pages for specific terms, criteria, and eligibility requirements.
---
Awards
AISLE awards are presented annually at the association's fall conference to recognize excellence in librarianship, service to the organization, or meritorious support of school library programs. Applications for the four standard awards may be filled out by any AISLE member. Nominations for the five honor awards are generated by the AISLE board, however the general membership may contact any board member to recommend nomination. Please see the individual award pages for specific terms, criteria, and eligibility requirements. The nomination/application window is open annually between May 1 and September 15.
---
Standard Awards
---
Honor Awards
Quick Links
Social Connect
AISLE & Member Library Highlights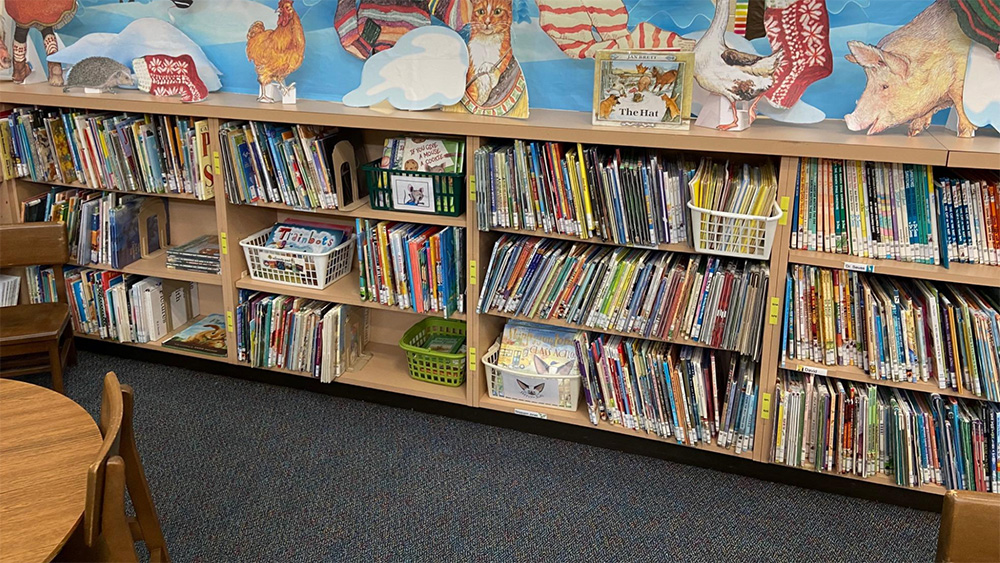 Salt Creek Primary School: This amazing "The Hat" display was created by our former librarian Bobbie Kocim. Our students love it!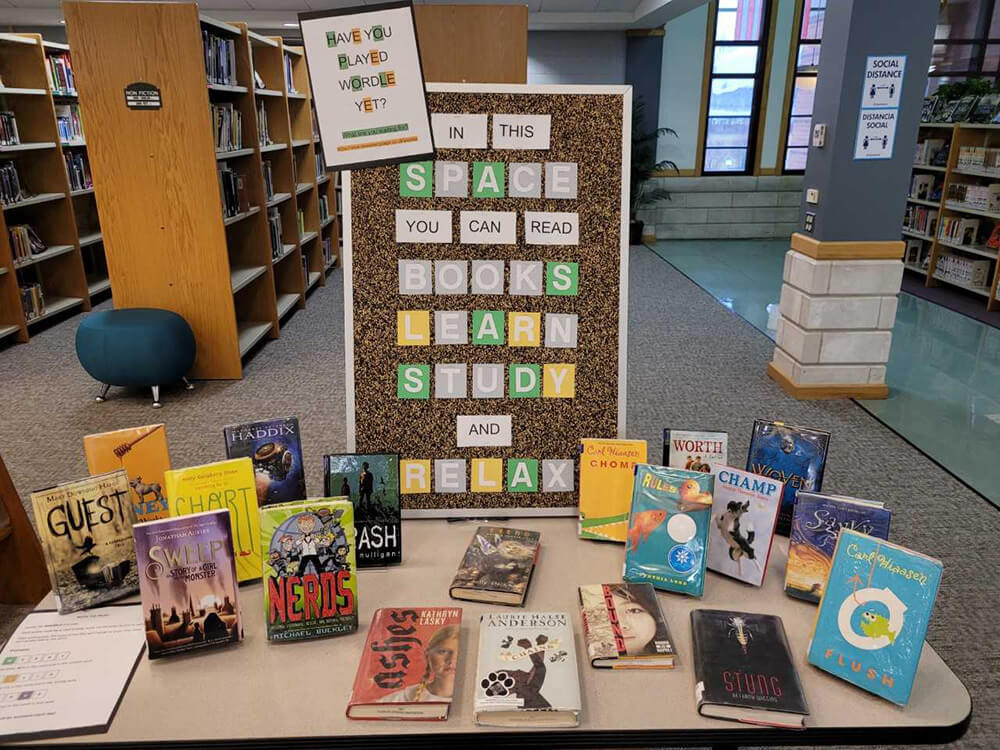 Woodland Middle School: Have you completed your Wordle today? Maybe these 5-letter titles from the Woodland Middle School collection can help?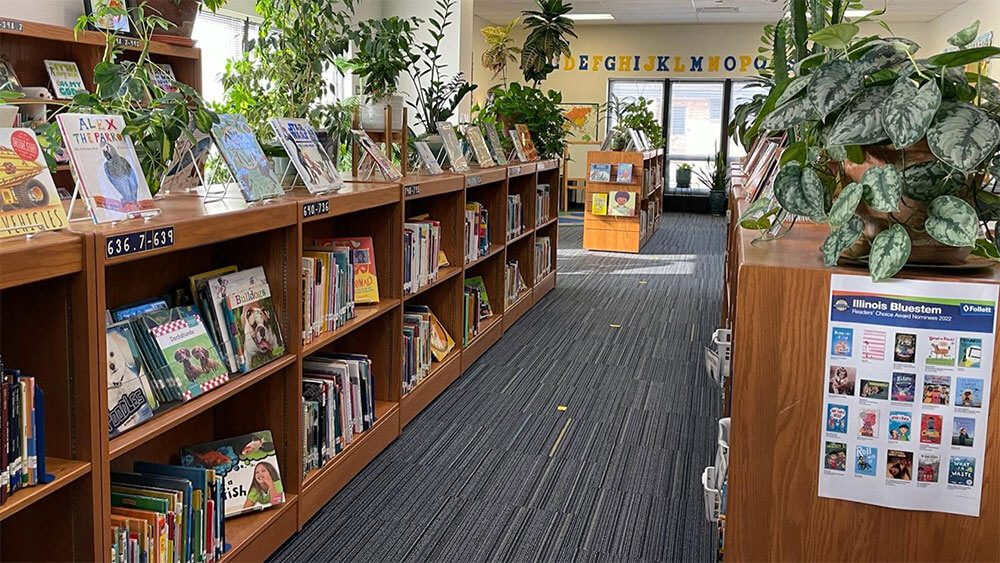 Spring Ave Library: Originally a gym, the Spring Ave Library's renovations of the space and the collection transformed it into the GEM of the building. Full of readers, books, and plants, our library is a lively place of growth, learning, and joy.