Crystal Honor Award – Past Winner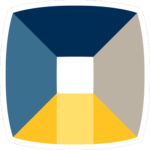 AISLE CRYSTAL HONOR AWARD
This highly selective award is given for distinguished support of/or contributions to the school library profession, school libraries in Illinois, and/or contributions to the Association. It may be given for political, financial, or personal contributions.
---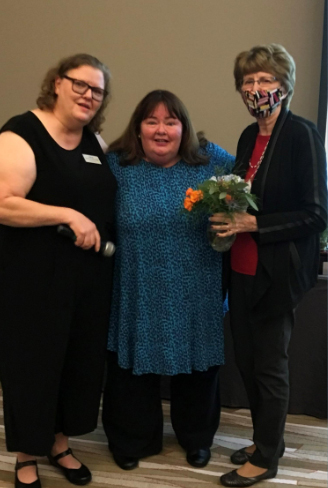 "Frequently the library is considered the heart of the school. Dorsey Chambers truly is the heart of Chicago Public Schools libraries and librarians. Throughout Dorsey's 35 year career as an educator and librarian, her contributions, support, and advocacy for school libraries and librarians are distinguished and deserve the highest recognition. As the Library Coordinator for the Chicago Public Schools, Dorsey has a unique role at the CPS district level directly working with all CPS librarians and impacting thousands of students and educators across the entire district of 500 schools.
During her 15 years working at the district level there have been many changes and various department restructures, however Dorsey has remained a constant and fervent advocate for CPS libraries and librarians.
Dorsey has coordinated mentorship programs for new librarians in the district, led countless professional development sessions related to standards, curriculum, diversity, and inclusion to keep librarians at the forefront, and led teams of librarians to create numerous yearly inclusive recommended reading lists. CPS librarians can always count on Dorsey to lend a supportive and understanding ear, help come up with creative solutions, and spread her contagious enthusiasm.
Dorsey's signature program is the district-wide Elementary Battle of the Books program held yearly and open to all CPS students in grades 4-8. This year-long program encourages students to engage at a deeper level with culturally relevant books. Through Dorsey's leadership, advocacy, and championing, the CPS Battle of the Books program has positively impacted thousands of CPS students, teachers, and librarians throughout the years.
Most recently Dorsey has spearheaded the Critical Cataloging project at CPS which is working to adjust the subject headings and keywords that are used to locate books in our library catalogs to remove terms that are historically racist, sexist, ableist, and heteronomative. Through this project Dorsey has connected with various partners, such as the major book vendors, the Chicago History Museum, and internal partners, such as the CPS Department of Equity and the the CPS American Indian Program. As we know, words matter, and Dorsey is a strong advocate to ensure our students see themselves reflected in our catalogs. Equity and inclusion are Dorsey's passions.
Prior to her role as the Library Coordinator at the district level, Dorsey began her career as a kindergarten teacher and then worked as a school librarian at a number of CPS schools (Alexander Graham, Jenner, Boone, Medill Primary, Jensen, Sawyer, and Cardenas) over the course of 20 years. She was also an Adjunct Faculty of Children's Literature at Loyola University sharing her passion for equity, inclusion, and culturally relevant materials to students and educators beyond CPS.
Dorsey worked with AISLE, then ISLMA, on an earlier iteration of I-SAIL and has presented numerous times at AISLE conferences, most recently sharing the CPS Recommended Reading Lists. Additionally, Dorsey is National Board Certified and has mentored librarians seeking National Board Certification."
– Nomination from Katherine Hlousek
---
Past Winners
Special Recognition Awards
Outstanding Achievement Awards