First Page Honor Award – Past Winners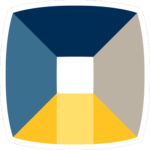 THE FIRST PAGE AWARD
The AISLE First Page Award is given to recognize the contribution of a member within the first five years of continuous membership for service to the organization and contribution to librarianship in Illinois.
---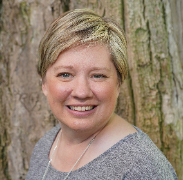 "As a beginning school librarian, it is expected to focus on the job, acclimate to the learning community, become familiar with the collection, and build relationships with students and staff. As a beginning school librarian, Robyn Whitlock did all of this and much more.
Robyn expanded her purview and devoted time and energy to the Membership Function Rep role and the Advocacy Committee. New and veteran school librarians alike know the importance of advocacy for the position and program.
Robyn embodies advocacy in her relationships with students, staff, and AISLE colleagues. Her passion for the importance the role the library plays in the learning community is evident. Her student-centered approach, in a pandemic no less, makes students feel welcome in both virtual and physical library settings. Her ability to see the big picture and hone in on the important priorities will serve her well during her career. AISLE is a better organization because of Robyn's insight and perspective. I nominate Robyn Whitlock for the AISLE First Page Award and eagerly look forward to her future contributions to our field of school librarians in Illinois."
– Nomination from Joanna Marek
---
Past Winners